Zusammen mit unserem Partner ifzw impulsstiftung führt der ASA-FF e.V. jedes Jahr das Impulse Boost Camp durch. Vom 7. bis 15 Juli lernen 20 junge zivilgesellschaftlich Aktive kreative Methoden aus der modernen Arbeitswelt zu den Themen Teamwork, Ideenentwicklung, Konfliktprävention und -lösung sowie zur eigenen Organisations- und Persönlichkeitsentwicklung kennen. Die Ausschreibung für das diesjährige internationale Multiplikatorenseminar ist nun offen. Bewerben können sich Interessierte zwischen 18 und 30 noch bis zum 24. Mai.
Impulse Boost Camp 2018
7th to 15th of July,
Schneeberg, Germany
New methods for a new world.
The world is changing: Everything is complex, fast-paced, globalized and inter-connected. More than this world needs people that are not only aware of today's social challenges, but contributes actively to a better community.  IBC is an international multiplier training, where you will find out how to contribute with more impact and at ease. Our "Think & Do Tank" offers relevant skills and approaches of the modern working world of social change makers. During IBC we will try out project management tools, group-methods and reflect upon our personal and organisational development. We offer an international network full of opportunities.
What is the IBC?
The Impulse Boost Camp is an international training for people between 18 and 27 years who are voluntary active in civil society. We will try out project management tools, group-methods and reflect upon our personal and organisational development. Non-formal methods and the art of hosting with an innovative and interdisciplinary character will be selected for this purpose. The seminar will be shaped by the active participation of people from at least 5 different countries, so that we can share our stories and learn from each other.
After the seminar you have the chance to pass on your freshly gained knowledge to your peers at home. IBC will prepare you for this.
The Impulse Boost Camp will take place from July 7th to 15th 2018 in the countryside of Saxony, Germany (Schneeberg). We will live in a seminar house where we have our own food crew that will cook ecologically, locally and according to our needs.
Participating Organisations
Yucel Cultural Foundation, Turkey YouthCan, Tunisia YMCA Baia Mare, Romania Love Foundation, Netherlands & Europe Pangeya Ultima, Ukraine, ifzw impulsstiftung, Germany
What will you get out of the Seminar?
learn new effective methods for working in groups
try out project management tools
get to know other international projects and working methods
boost your soft skills for idea development, storytelling and harvesting conversations
personal reflection on both your personal and professional life
learn how to avoid or solve communication problems
strengthen your multiplier role in your community through organising an IBC implementation workshop at home
Requirements for Participants
age at the time of the Boost Camp: 18 – 27 (in exceptional cases until 30)
good English (B2+)
experiences in voluntary work and project management
intercultural sensitivity
motivation to learn and to share your own experiences and knowledge
motivation to spread good vibes by e.g. getting yourself involved while bringing instruments, games or candy
Costs
for participants coming from Tunisia, Turkey, Ukraine and Romania: 40 € (food, accommodation and learning material included)
for participants coming from Germany, the Netherlands and other West European Countries: 70 € (food, accommodation and learning material included)
Travel cost will be refunded after the seminar based on the EU Erasmus+ Standards depending on where you are coming from (max. travel cost refunds for participants from Germany – 80 €, Netherlands – 170 €, Tunisia – 270 €, Turkey – 270 €, Ukraine – 270 €)
Be part and apply now until May 24th
Fill out this form and send it together with your CV to nele@ifzw-impulsstiftung.de in case you are living in Germany or if you apply independent from another partner organisation.
Our Trainers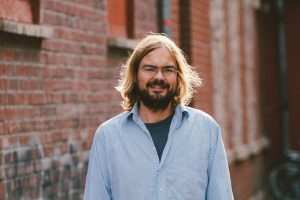 Franz Knoppe is a trainer and facilitator for global learning. He worked for programmes of the federal Ministry for Economic Cooperation and Development Germany (BMZ), e.g. www.asa-programm.de. He founded the national theatre festival Unentdeckte Nachbarn in 2016 and several regional cooperations of educations for the ifzw impulsstiftung. Abroad he worked in a peace project in Israel/Palestine and in a development project Bangladesch. He studied public management on the University of Potsdam. Franz likes to organise organisations.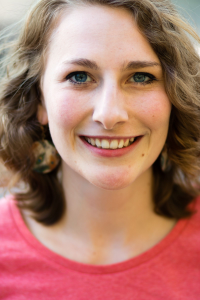 Marie Nele Wolfram is a youth-trainer for social activism and political participation. She was elected as a member of the city council of Plauen in 2014 and has been active in work against rightwing populism for many years. She started the political campaign Informationen für Deutschland and founded a social charity network in Dresden. Nele studied International Relations and has lived in the USA, Paris, Burundi and Tunis until she moved to Berlin where she currently works for the Foreign Ministry.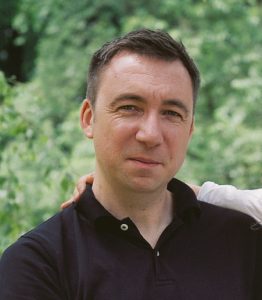 Thomasch Georgi is a coach and trainer for personal development. He lives in Berlin where he works as a coach and streetworker in a social project to support youngsters to solve their social problems and find a way back in society.  In 2004 he founded a small company, called  "Die JugendTrainer".  He gives seminars for personal development, teamwork, win-win-solutions  and how to create a
successful and fulfilled life.
Questions?
Don't hesitate to contact IBC's project leader Nele in case you have any questions or want to learn more about the project.